Coming of age and coming out in the 1980s & 90s, the books that I had access to consisted of the very small village library, and even smaller library in my Catholic high school – not so much queerness there. We didn't have the money to buy books, and there was no internet, so I relied on librarians to provide me with a queer education.
I relished the opportunity to read anything that hinted at gender non-conformity, homosexuality, women's sexuality (not for the male gaze), but my options were limited.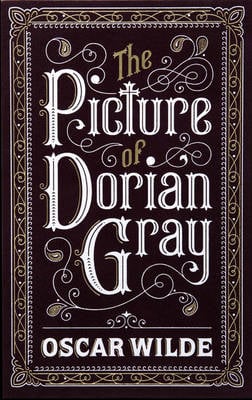 I don't remember how I knew about Oscar Wilde and his history, but I was definitely already aware of his sexaulity when I found a copy of The Picture of Dorian Gray tucked away in a corner of my school library.  I checked it out and remember reading it on the school bus, copying down into my notebook the lines that moved me deeply, even though I had no idea why. I don't think I understood the book at all when I first read it aged 13, but I read it every year after that until it finally hit me just what story Oscar was telling.
When I was 15 I spent £1 on a book of short stories that, I'm not gonna lie, I totally bought just because it had a naked woman on the cover. I hadn't heard of Anais Nin, had no idea what the book would be like, and oh my was I in for an education. Never before had I read stories from the perspective of a strong woman in charge of her own sexuality and desires. It completely changed my life and I realised that it was possible to be a woman and to be powerful when it came to sex.
A move to a bigger town when I was 16 meant I finally had access to a larger public library, but it was still hard to find books by LGBTQ authors or about LGBTQ characters. I spent hours scouring the shelves reading blurbs, desperate to find anything even vaguely not-heterosexual. My rescue came in the form of an amazing English teacher, and an introduction to Jeanette Winterson.
I remember watching Oranges Are Not The Only Fruit on TV, so when my A'Level English teacher gave us the book to read, I knew what to expect. I finished it in a day, and took great enjoyment from watching my fellow classmates uncomfortably try to discuss it without actually saying the L word. At the end of one class my teacher said to me, a throw-away comment as I exited the room, "the college library has a few other Winterson books". I don't think I've ever run towards a library so quickly.
Jeanette Winterson was my first literary love. I'd never read books that I knew were written by a lesbian author, books that blurred the lines of sexuality, gender, feminism, and history. Every time I re-read one of the books I first devoured as a teenager, I find something new that I didn't appreciate the first time.
I grew up at a time when it was illegal to talk about being gay in school, when the only LGBTQ representaions on TV or film were gay men or lesbian women, who usually ended up alone, miserable, or dead. Trans representations were restricted to men who wear women's clothing and are the punchline of jokes. AIDS was a terrifying spectre used to demonise an entire community and keep us in our place.
One of the things that lead me to become a librarian was a passionate belief in the importance of libraries. If it wasn't for my public and school libraries, I would never have been able to read these tiny glimpses into queer life.
There are so many more great works of LGBTQ literature and non-fiction that I could have read growing up, but many were deemed inappropriate, banned, or hidden away from the teenagers like me who desperately needed them.
I'm trying to make up for this now by reading as many LGBTQ books as I can, from those published in previous centuries, to not yet published future classics. I'll be posting a lot more blog posts about these in the days and weeks to come and discussing some of the more recent additions to the #BooksThatMadeMe
This is the first post in my Books That Made Me series. You can read post two on trans voices now